By Samantha de Leon
For people living in southeastern Texas, hurricanes are guaranteed to make a few appearances. The colossal storms are inescapable and, in many ways, unpredictable. For nine years, no hurricanes made landfall in the Houston region after Hurricane Ike, which came ashore at Galveston in 2008. While those summers were calm, each one made Texans like me feel anxious, wondering when the streak would end. The question was not if another storm would come, but when.
The answer came on August 13, 2017, when a large wave emerged off of the West African coast and moved through the Lesser Antilles. Days later, on the afternoon of August 17, the wave evolved into a tropical storm as it crossed the Atlantic Basin, and the National Weather Service (NWS) gave it a name: Tropical Storm Harvey. The storm began to downgrade as it entered the Caribbean, dissipating and scattering so much that the NWS did not issue forecasts or advisories on Harvey for two days. Upon crossing the Yucatán Peninsula and arriving at the Bay of Campeche on August 23, the weakened storm again became a tropical wave, still a seemingly small threat. The National Hurricane Center (NHC) had originally expected Harvey to become either a weak Category 1 hurricane or a strong tropical storm upon landfall along the middle Texas coast.
While Lammey was confident in the path of the storm, he was skeptical, along with other local meteorologists, about the unheard-of amounts of rainfall anticipated. He described the precipitation models as "off the charts outrageous." The estimations of over forty inches of rain were sure to devastate Houston and many cities across Texas. Lammey found the thought of that much rainfall so unnerving that he made several posts on Facebook to warn his friends of the potential catastrophic damage coming their way. He tried his best to provide an accurate timeline for Harvey, along with expected landfall dates, precipitation models, and facts about the storm. "Believe it or not, I came up against a lot of pushback and a lot of ridicule," Lammey reported. "A lot of people called me a fear-monger."
At the time, I had not heard any of those predictions. As Harvey grew in the Gulf, I went to Walmart to purchase a shoe rack. To my surprise, I found the store absolutely packed on a weekday. My confusion blossomed further upon seeing the nearly empty shelves of bread and bottled water and long check-out lines. Only after eavesdropping in line did I learn of Harvey's development in the Gulf and immediately felt annoyed. In my experience, forecasters often exaggerated predictions of these tropical systems.
To read the full story, click here, or click on Buy Magazines to purchase a print copy or subscribe.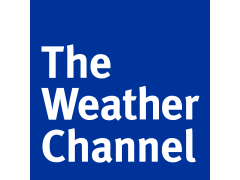 Read the Weather Channel's reflections on Harvey a year later in "'We've Never Forecast This Much Before': Hurricane Harvey's Ominous Forecast and How Meteorologists Reacted a Year Ago"

Quartz Reporter Nicolas Rivero discusses hurricane forecasting in "Meteorologists can finally stop throwing out good data on Hurricanes," in December 2019.